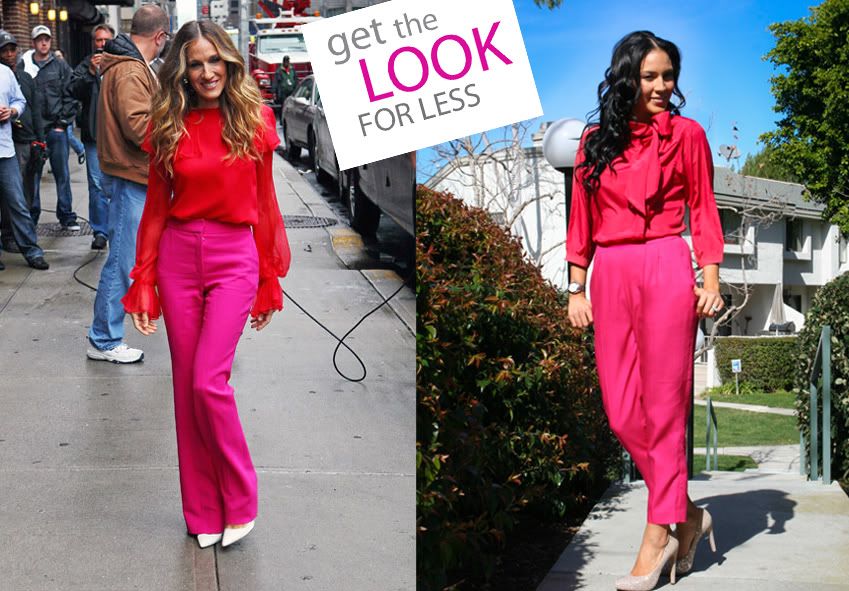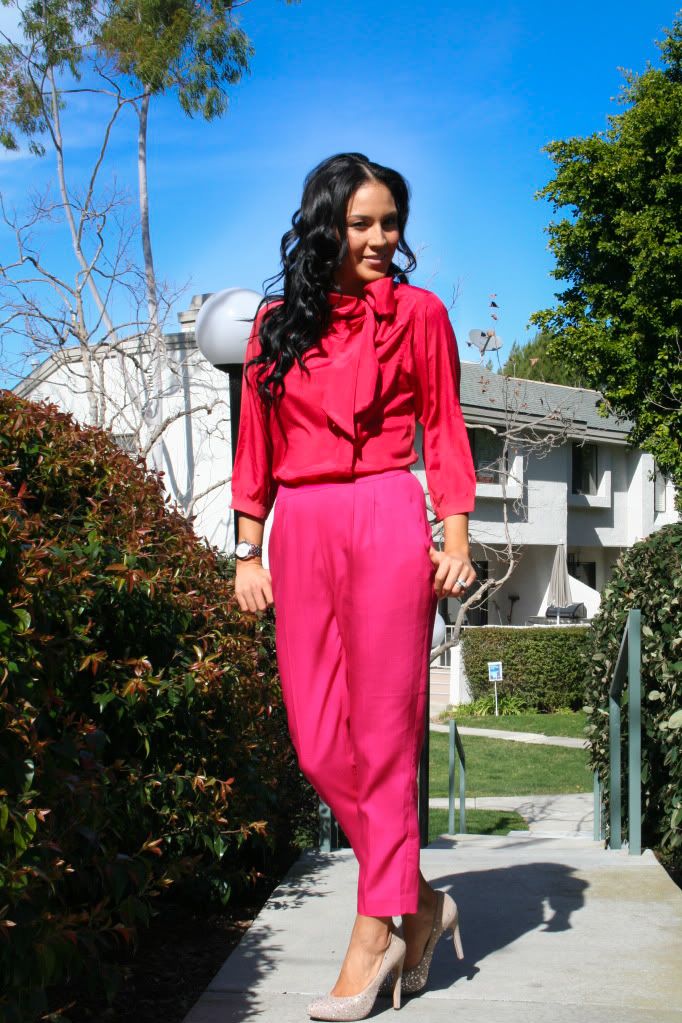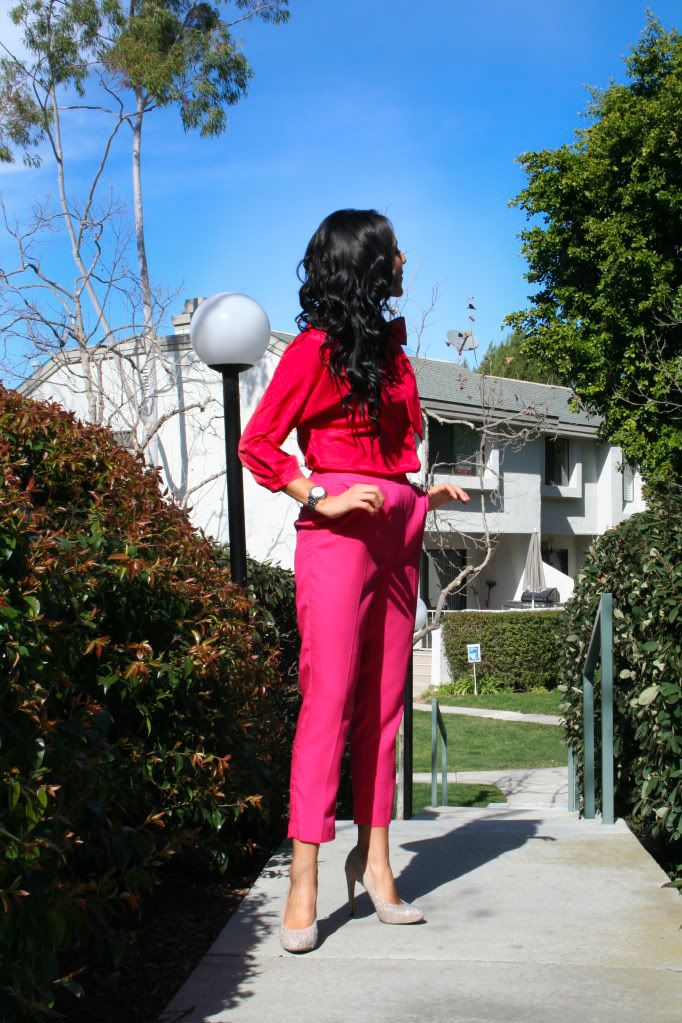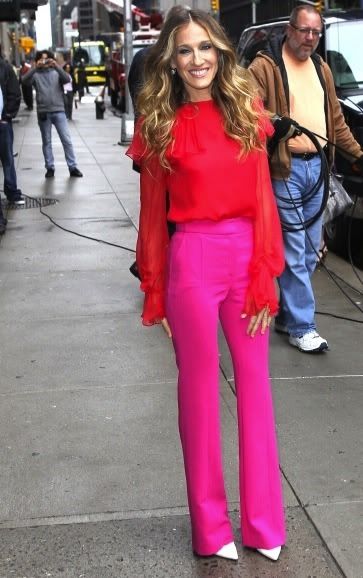 (Top~Forever 21, Pants~H&M, Shoes~Vince Camuto)
 Though its been done already for years and years, color blocking is back in a BIG way. But what is it, and how do you pull it off exactly? I was hoping you'd ask :)
If you love colors and have many bright colors in your closet, color blocking is a way for you to combine colors that you may not immediately pair together first; although there is a rhyme and reason for choosing them. Here are some helpful tips: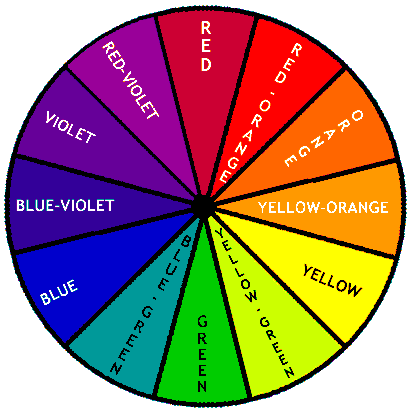 1. Colors right next to eachother (i.e. red and red orange, violet and blue-violet, yellow and yellow green, etc.)
2. Colors that form a T (i.e. blue, orange, and violet-red; yellow, violet, and red orange; yellow, blue-green, and red-orange, etc.) 
3. Colors that form right (90 degree) angles with each other (i.e. green and yellow, red-orange and yellow-orange etc)
You can also pair a loud contrasting shoe or handbag to help with color blocking. It's all about feeling comfortable with what you pair together and having fun with it. We hope this guide helped you out a little. Please feel free to ask any questions!
XO, Naomi & Ruth :)